Barge
Dismountable Barge and Accommodation & Work Ship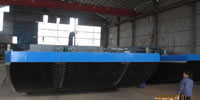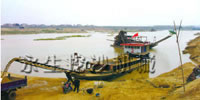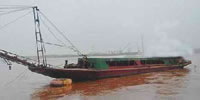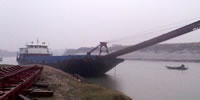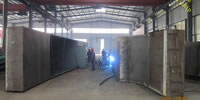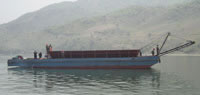 There are discharge conveyor belt and propeller built in to the small spilt-hull dump barge, so the mineral materials could be transported to the shoreside. The loading capacity is 200T.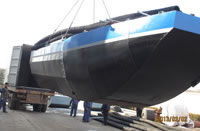 Dismountable barge with loading capacity 20T-500T can be transported by container or in bulk.
We were manufacturing transport ship for Mozambique clients in shipyard No.3 Branch workshop and spent 45 days on the manufacturing work. The loading capacity of transport ship reaches 150T. Its self-propelled speed is at 25km/h. The iron ore could be discharged by using crane grab.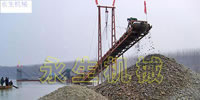 The self-unloading transport ship is used for long-distance sand and gravel transport through a conveyor belt. Its carrying capacity ranges from 10m3 to 50m3.

Specification of Accommodation & Work Ship
| | | |
| --- | --- | --- |
| Item | Parameter | Remark |
| Hull Size | 80ft×35ft×8ft | |
| Type | Spud barge | |
| Deck Cable Winch | 10 ton×2 set | |
| Crane | 15 Ton | |
| Speed | 9 knots | |
| Main Engine | 2 set | 210 HP @ 2500 RPM each |
| Generators | 2 set | 40 KW |
| Steering | Hydraulic System | |
| Spuds | 2 set | hydraulic winches control |
| Water Capacity | 8,000 Liters. | |
| Fuel Capacity | 12,000 Liters | |
| Berths | 10 | |
| Shower | 2 | |
| Fire Control System | Automatic control | |
| A/C & Heat | Central | |
| Weight | 35T | |
| Lead time | 3 month | |
| Warranty | 1 year | |